Videos
Documentary on the Robert Schuman Declaration - The Birth of Europe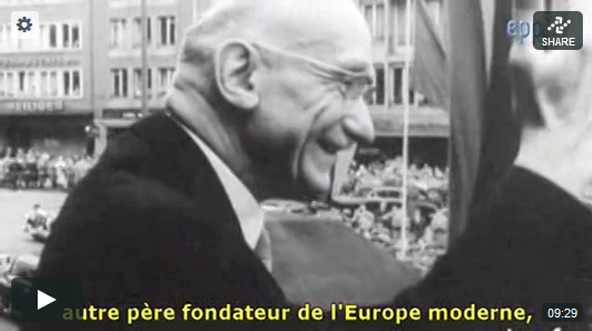 On 9th May in the Salon de l'Horloge, in a declaration that is now famous, French Foreign Minister Robert Schuman launched the founding appeal for European integration. This declaration announced the creation of the European Community of Steel and Coal (ECSC). The EPP's TV channel produced a documentary on the declaration made on 9th May 1950 by Robert Schuman in which Jacques-René Rabier, now 93 years old tells his story of this historic day.
Les « pères » de l'Europe : Robert Schuman - Jean-Michel Gaillard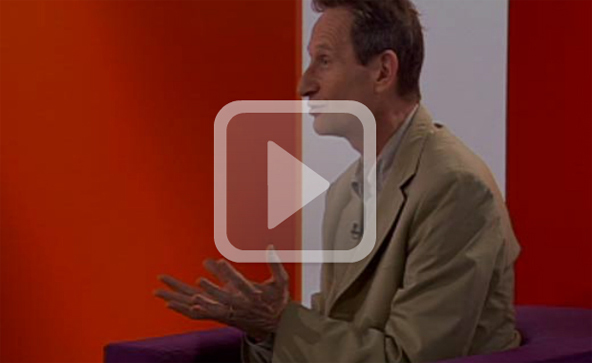 J.-M. Gaillard reviews Robert Schuman's life, one of the "fathers" of Europe. His origins in Lorraine placed him at the heart of Europe and his past as a prisoner forged a personal desire to put an end to the bitter wars between the French and the Germans. He succeeded in reconciling them via the pooling of coal and steel production – the economic and industrial crux of the matter.
History of a Treaty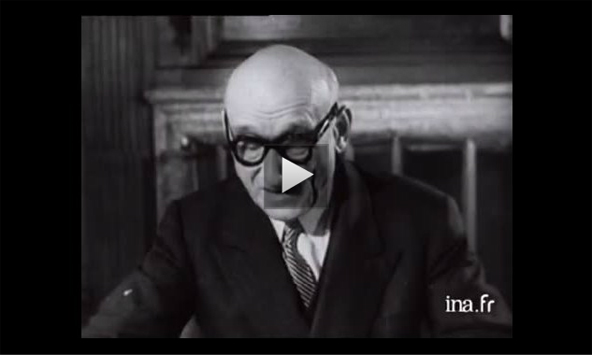 An assembly of topical documents - this film is a retrospective of the events which marked the creation (1951) and the first years of the Community of Steel and Coal (ECSC). It also describes how the ECSC was run: the High Authority and the Court of Justice. It also includes an excerpt from the speech given by Robert Schuman on 9th May 1950 when he suggested the creation of the ECSC, the signature of the treaty in Paris on 18th April 1951, the speeches delivered by Jean Monnet on 10th August 1952 during the inauguration of the High Authority of the ECSC, and on 30th April 1953 on the eve of the opening of the Economic Community of Steel and Coal (ECSC). (USIS)